Polywell Computers mini PC for media players and IP TV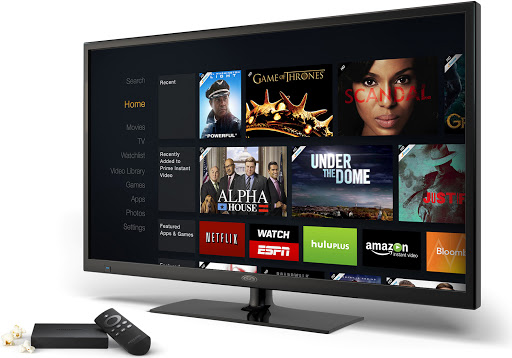 Without even noticing it, we are living in a remarkable time of permanent technical revolutions. This is especially noticeable in television and other multimedia displays.
People of the older generation still remember black and white analog TVs with tiny CRTs and huge water lenses. It once seemed like the height of perfection. In a very short historical period, we have passed color CRT TVs, LCD TVs, satellite TV receivers, digital TV receivers, EVs with Full HD, 4K resolution, and DVD and Blu-ray players. Today the whole country is receiving digital terrestrial broadcasting, and 8K resolution TV sets are coming more and more into our lives.
However, even what seemed to be the highest achievement of progress just yesterday (satellite TV, DVB tuners) is already becoming outdated right before our eyes, and broadcasting and multimedia content is increasingly moving to the web. Video-on-demand technologies have caused the creation of online movie theaters, and concerts by musicians and singers are increasingly being streamed on YouTube. Predicting is a thankless task, but it is very likely that soon traditional television will die out and all broadcasting will move to the web. The more so since network technologies are constantly improving, and the speed of data transmission is constantly growing.
Therefore, a new class of devices – media players – has emerged. These are miniature computers, which are specially designed for playing multimedia content. The market has a fairly wide range of such products.
Media players from Polywell Computers are distinguished by high quality and reliability. This is achieved by using so-called industrial grade components, designed for 365/24 operation. Polywell Computers, unlike many others, publishes their MTBF (mean time between failures) on its website.
They are equipped with modern video interfaces – Display Port, HDMI with up to 4K resolution. Many of them support multiple displays. They are equipped with high-speed Gigabit Ethernet adapters and modern Wi-Fi modules.
A wide choice of operating systems (Windows 10, Linux, Android) allows you to choose the best price/quality ratio and adequate application software for both multimedia content playback and IP TV broadcasting.
Selection pf Polywell Computers mini PCs for Media Players and IP TV by filter
Here you can select your system based on 32 parameters.
Start with the factor that is most important to you by selecting the appropriate value from the drop-down list. It will filter the products and provide a list of systems that meet your first criteria. You can then specify other factors that are important to you. The first selection will be filtered through the subsequent factors one by one. It will show how many systems meet the criteria you set.
You can start over at any time by pressing either of the two "Reset" buttons.
Showing 33–48 of 147 results
Mini-PCs

Nano-N6000DL2

Read more

11th Gen. Jasper Lake, 11th Gen. Graphics, HDMI + DP 2 Display, 2LAN+COM+MiniPCIe+SIM