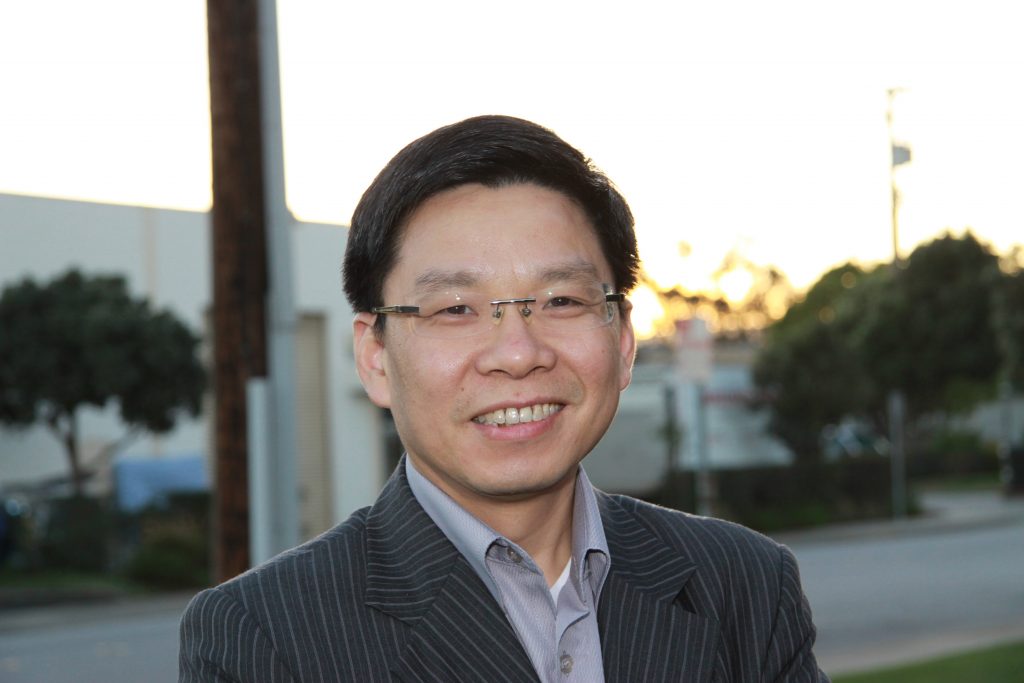 Sam Chu is the founder and CEO of Polywell Computers, Inc.
He founded the company back in 1987. In an effort to meet customers' needs and solve their problems, Sam decided that his company would produce innovative and highly reliable computer systems.
In fact, that's what Polywell Computers has been doing all these years.
Polywell Computers is one of the oldest and best-known computer manufacturers in the industry. The company is well known not only in the United States, but also in markets in Europe, Latin America and Asia. In the 1990s it was popular in Russia and supplied the Russian market with a significant number of PCs, servers and storage systems.
Polywell Computers has earned a reputation as a recognized leader in the personal computer market. Our products are regularly tested by the most respected computer publications. We regularly receive numerous awards, such as PC World's Best Buy, PC Magazine-Editor's Choice, Infoworld-Buyers' Assurance Seal. Numerous reviews in Computer Shopper and Cadalyst Magazine have recognized the quality and value of our products.
Sam Chu has led his company through all these long years. He is not only an effective entrepreneur and leader. He is a very experienced, knowledgeable and innovative hardware engineer. Many of Polywell's computer systems were developed either under his direction or with his participation.
He is well aware of current trends in the computer industry. He has chosen to share his knowledge with our customers by establishing a direct dialogue with them.
Sam will publish short blogs regularly. You can also ask him questions by clicking the "Ask Sam" button above. He will collect the most interesting questions and answer them in his subsequent blogs.
Current market challenges and Polywell answers I've been very busy lately and this has prevented me from talking to my respected audience. I've finally found a moment to drop you several lines. Of course, current economic situation is one of the things that keeps me busy as well as top managers of other hardware manufacturers.
Read More »
According to IDC latest data declines continue for the world PC market. IDC noted that "Cooling demand and uneven supply have contributed to a year-over-year contraction of 15.0%". Preliminary Q3 results are listed in the table below: Top 5 Companies, Worldwide Traditional PC Shipments, Market Share, and Year-Over-Year Growth, Q3 2022 (Preliminary results, shipments are
Read More »
Chipsets Let's talk about chipsets For most people used to qualifying computers by the processor, the chipset seems either something cryptic or unimportant. Both assumptions are untrue. A chipset is a collection of electronic components, usually combined into a single integrated circuit that provides the integration and communication between a central processing unit and peripheral
Read More »
Happy Thanksgiving! Thanksgiving is coming up. Because of the pandemic, I haven't been on holiday in two years. This time I will finally be going to a family reunion at Lake Tahoe. Congratulations to everyone on this good family holiday and I wish you peace, goodness and prosperity. About the pandemic. The PC industry has
Read More »
About Polywell mini PC Nano-8000FL2C Today I want to talk about our Nano-8000FL2C system. It is one of our most popular models today. We sell significant volumes in the markets in North and South America, Asia and Europe. It is specially designed in a fanless design to be used in industrial applications, in corrosive environments
Read More »