Polywell Computers mini PCs powered by PoE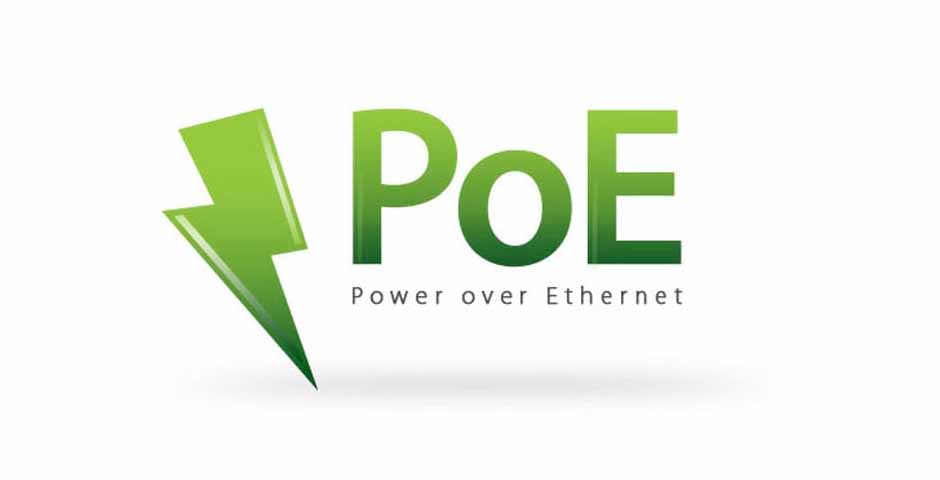 Modern level of information technology, Internet of Things, edge computing, and their deep penetration into all production processes requires an extensive network of local computers, located at the workplace or in the vicinity of the served objects. This leads to a multiplication of the number of PCs in enterprise networks.
It is not so obvious that the installation of any PC requires infrastructure support. An Ethernet cable must be run to the PC installation site (WiFi connections often do not provide adequate reliability in production environments).
Along with that comes the power supply – at least one wire per PC and at least two electrical outlets (one per PC and one per monitor). To this you must add switchboards, fuses and other electrical paraphernalia. Electrical networks and devices require maintenance and revision, so you have to add staff salaries and depreciation costs to operating costs. Even if you don't consider the cost of electricity itself, the cost of laying and maintaining electrical networks can be quite noticeable.
The need to solve these problems has led to a new class of computers, the so-called PoE computers.
PoE stands for Power over Ethernet. It is a networking feature defined by the IEEE 802.3af and 802.3at standards. PoE allows power to be supplied over Ethernet cables over an existing data connection. PoE was originally only used to power network devices such as wireless access points, IP cameras, VoIP phones, etc.
The evolution of the technology has made it possible to power computers and monitors with PoE.
The advantages of powering a PC with PoE include:
Cost-effectiveness. By eliminating the need for expensive electrical outlets, wiring, permits, and specially certified or licensed contractors, costs can be significantly reduced.
Security of use and deployment. PoE uses what is known as ultra-low voltage, making it safe for use in all workplaces, schools and universities, medical facilities, residences and other environments.
Convenient and familiar infrastructure. PoE computers connect to IP networks using TIA and ISO/IEC twisted pair cables (Category 6A and above recommended). Cable installers and technicians do not need additional training or qualifications.
Accelerate project timeline. Since no electrical cabling is required, PoE computers can be installed in hours or days instead of weeks, significantly reducing project time and accelerating the payback period.
Greener solution. PoE computers are energy efficient and consume on average less than half the energy of similar desktop computers.
Greater flexibility and scalability. Moving computers around, or adding devices when using PoE computers is instant and easy.
Simplicity and cost-effectiveness of providing backup power. Instead of providing each PC with a separate UPS, all you need to do is connect a PoE switch or other PoE generating equipment to a single UPS. Yes, this single powerful UPS will not be cheap, but it will in any case be cheaper than a large number of low-power UPSs.
Because of its unique advantages, PoE computers can replace most existing desktops in many industries. For example:
Security (no electrical cables or outlets required), low implementation cost, and consolidated backup power mean that critical PoE computers can be on and available at all times.
Internet of Things. PoE computers are often used in manufacturing environments where power points can be expensive and difficult to reach. Not having to be connected to a 220V/50Hz (110V/60Hz) power supply makes them safer to use in such environments.
Using PoE PCs and monitors as part of POS equipment will significantly reduce the cost of its deployment and operation.
Digital Signage and information kiosks. PoE computers will reduce the operating costs and time of introduction of digital signage and kiosks.
PoE computers are great for universities, colleges and schools because of their low power and safe low-voltage operation.
Thin clients (VDI). PoE computers are an ideal solution for thin clients (which are characterized by low requirements to processor power), working in different VDI (Virtual Desktop Infrastructure). Particularly effective their use in business centers, where often with the change of tenants there is a need to redesign the workplace.
Development of PoE technology and higher power transfer rates certainly make PoE computers a very promising class of devices. Understanding this, Polywell Computers pays a lot of attention to introducing models which support PoE power. They are listed on this page.
Selection of Polywell Computers mini PCs powered by PoE by filter
Here you can select your system according to 32 parameters.
Start with the factor that is most important to you by selecting the appropriate value from the drop-down list. The products will be filtered and a list of systems that meet your first criterion will be provided. You can then specify other factors that are important to you. The first selection will be filtered through the subsequent factors one by one. It will show how many systems meet the criteria you set.
You can start over at any time by pressing either of the two "Reset" buttons.
Showing 1–16 of 48 results
Mini-PCs

Nano-N6000DL2

Read more

11th Gen. Jasper Lake, 11th Gen. Graphics, HDMI + DP 2 Display, 2LAN+COM+MiniPCIe+SIM