Polywell Computer mini PC with serial (COM) ports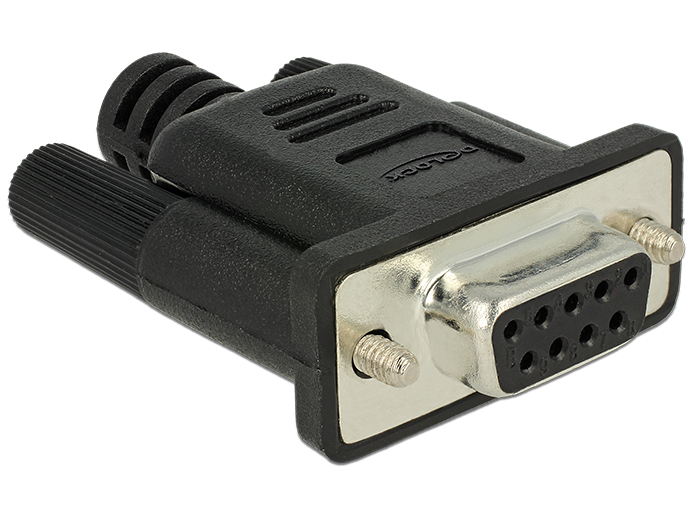 Despite the ubiquitous rapid development of USB (Universal Serial Bus), which is already several generations of the standard, the old serial RS232 and RS485 protocols are still too early to be written off.
They are still widely used in industrial applications. And not only because of the huge base of devices already installed and in operation with these communication ports. Some devices (e.g., high-precision industrial GNSS receivers) are still manufactured primarily on the RS485 interface.
RS-232 standard was proposed in 1962 by the American Electronic Industries Alliance (EIA). RS-232 can be deciphered as Recommended Standard 232 from the English Recommended Standard.
RS-232 interface is used to transmit data to a variety of devices: controllers, HMI panels, computers, embedded solutions, sensors and microcontrollers.
The RS-485 standard, or ANSI TIA/EIA-485-A, was proposed in 1998. It regulates the electrical parameters of half duplex multipoint differential communication line type of common bus. RS-485 has become very popular in industrial automation due to its simplicity and support for up to 32 transceivers on one bus.
Implementation of systems based on these protocols is often cheaper than modern interfaces, and the data transfer rate is quite sufficient for most industrial applications.
A significant limitation, of course, is the working distance of these interfaces. But in many cases it is quite acceptable. For example, the RS232 at a distance of 15 meters, the speed is equal to 9600 bps, however, at a minimum distance speed is usually equal to 115.2 kbit / s. RS485 speeds can reach 10 Mbit/s at 10 meters, but at 1,200 meters it drops to 9,600 bps.
Other critical applications of PCs with COM ports remain retail (POS systems), warehousing, and transportation.
Polywell Computers provides its customers with a wide range of models with COM ports. If necessary, you can choose models which have up to 6 RS232 or RS485 ports.
Mini PCs with Polywell Computers COM ports are characterized by high reliability due to the use of industrial grade components (not commercial grade). They are specially designed to work in 365/24 mode. Unlike many competitors, Polywell Computers openly publishes mean time between failures (MTBF) rating for its systems. This is typically 100,000 hours.
Some systems have PCI-e and miniPCI-e expansion slots. There are mini PCs with a significant number of USB ports as well as RS232/RS485 ports. Some industrial mini PCs are fanless, which accounts for their low power consumption and quiet operation.
These qualities of Polywell Computers Mini PCs with COM ports make them very popular among system integrators and companies operating industrial facilities and networks.
Selection of Polywell Computer mini PCs with serial (COM) ports by filter
Here you can select your system according to 32 parameters.
Start with the factor that is most important to you by selecting the appropriate value from the drop-down list. Products will be filtered out and a list of systems that meet your first criteria will be shown. You can then specify other factors that are important to you. The first selection will be filtered through the subsequent factors one by one. It will show how many systems meet the criteria you set.
You can start over at any time by pressing either of the two "Reset" buttons.
Showing 1–16 of 107 results
Mini-PCs

Nano-N100D

Read more

12th Gen. Alder Lake, 12th Gen. Graphics, HDMI + DP 2 Display, COM+MiniPCIe+SIM