The optimal Polywell Computers "workhorse" for industrial applications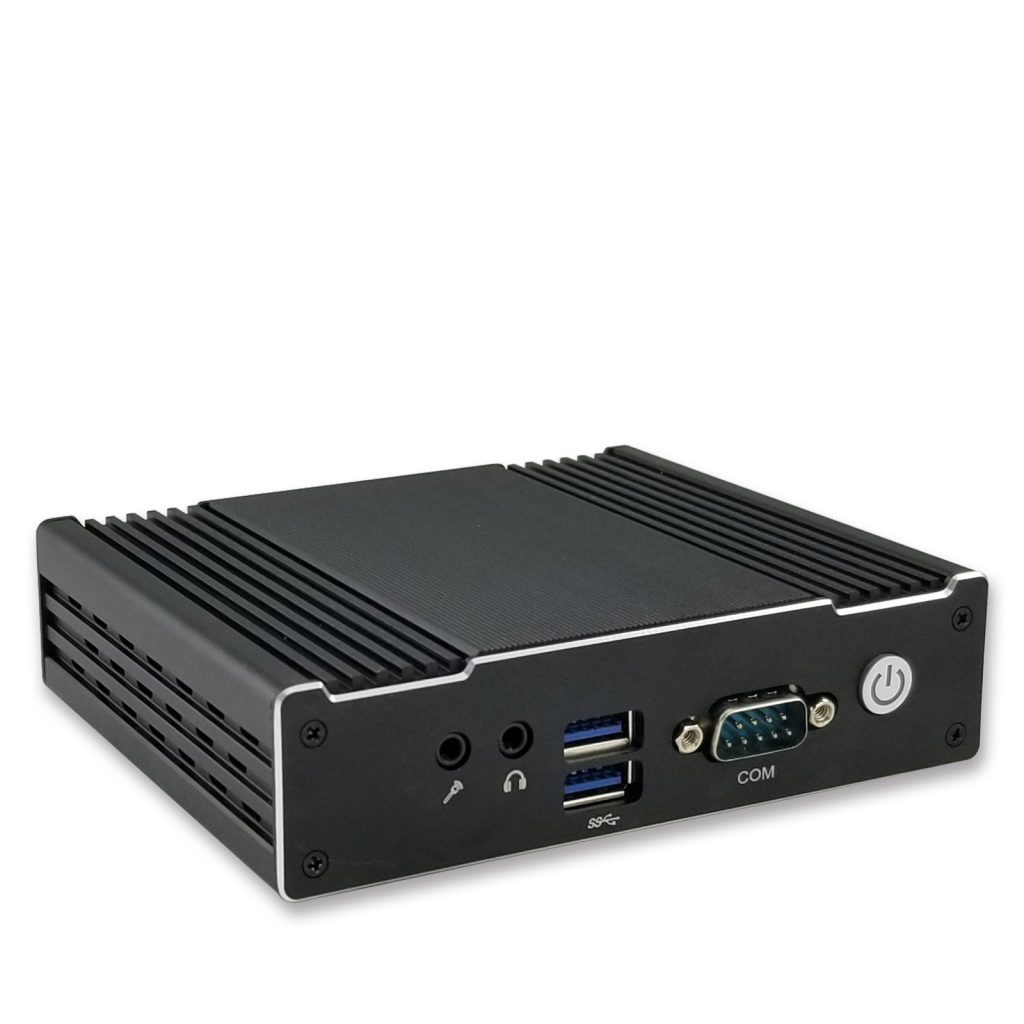 Over time, the notion of "industrial PC" has expanded. Now industrial PCs are called computers that control any kind of industrial processes. And not necessarily in industry. Today, a PC that controls, for example, a POS system or digital signage is also considered an industrial PC.
As mentioned before, Polywell Computers, despite the known inertia of applying the latest technologies in industrial PCs, produces a number of models based on the latest developments in processors and chipsets.
However, industrial applications often do not require any superpowered computers at all. No one would expect a twelfth-generation Intel® Core™ i9 to be installed in an embedded PC controlling, for example, an information kiosk. For such tasks, reliability and durability, as well as the lowest cost of ownership, are much more important.
A typical representative of such "workhorses" with moderate computing power is the Polywell Nano-N6005D model.
It is based on the 11th generation Jasper Lake platform in SOC (System on Chip). It supports a wide range of processors from Intel® Celeron® N4500 with two cores and 6W maximum power consumption (TDP) to Intel® Pentium® N6005 with four cores and 10W TDP.  The model is available with either 4GB or 8GB DDR4 RAM installed. There is no possibility to change the memory capacity. However, for the most demanding customers there is a possibility to deliver the system with memory up to 32 GB on special order with a minimum order quantity (MOQ).
The PC has a hardware watchdog that controls system hang-up, which is especially valuable in industrial applications that involve a maintenance-free operating scheme.
The system has two 4K video ports: HDMI 2.0 and DP 1.2. It's also optimized for the Intel® Movidius Visual Processor with OpenVINO™ tooling which can take up a full-size MiniPCIe slot available in the system. This allows the machine to be used in machine learning, intelligent video surveillance and artificial intelligence systems.
The Nano-N6005D has a gigabit Realtek network adapter that supports network wake-up (WOL) and remote diskless operating system boot (PXE boot). If required, the system can be equipped with a WiFi module or LTE modem with a SIM card slot.
A 64/128G eMMC Flash device is used as a storage device. If necessary, the disk subsystem can be expanded with a mSATA SSD with a maximum data transfer speed of 6Gb/s.
The model is equipped with four USB ports and one RS-232 serial port.
It comes in a fanless design that not only provides quiet operation and reduced power consumption, but also allows the system to work in harsh dusty environments including conductive dust.
Mini PC Nano-N6005D (as well as all devices Polywell Computers) is made of industrial grade components. This ensures the high reliability of the computer and openly declared MTBF of 100000 hours, which is a unique offer in the market.
The Nano-N6005D has a very serious performance in harsh environments:
Operating Temperature: -10 to +50 C°
Non-operating temperature: -20 to +70 C°
Vibration – Operating: 9.8 m/s2(1.0G) 5 to 500Hz
Vibration – Non operating: 49 m/s2(5.0G) 15 to 500Hz
Shock – Operating: 3,920 m/s2 (400G) 2ms
Shock – Non-Operating: 8,820 m/s2 (900G) 1ms
Operating Relative Humidity: 8% to 90% (non-condensing)
Non-operating Relative Humidity: 5% to 95% (non-condensing)
Especially impressive is that all this technological excellence is housed in a very compact chassis measuring only 12.6 x 11 x 3.4 cm and weighing only 450 grams.
The Mini PC can be delivered with MS Windows 10/11, Windows IoT, Linux. It can be used in Digital Signage, artificial intelligence applications, edge computing, network security applications, video surveillance systems, as a media player, embedded computer in information kiosks and other devices, etc.
Model Nano-N6005D in addition to this will be able to please customers with reasonable prices, as well as acceptable lead time (it is known that in the current shortage of electronic components delivery times by competitors may be six months or more).

Polywell Computers, Inc. (on the market since 1987) is one of the oldest and best-known manufacturers of computer equipment. The company is widely known not only in the U.S., but also in Europe, Latin America and Asia. Polywell Computers returned to EMEA market with mini-industrial grade PCs for different purposes. Our company's PCs have all the necessary permits. Some systems are certified for Stratodesk operating system.
The company has built its reputation by becoming a recognized leader in the PC market. Its products regularly participate in tests conducted by the most respected computer publications. The company regularly receives many awards, such as PC World's Best Buy, PC Magazine-Editor's Choice, and Infoworld-Buyers' Assurance Seals.