Polywell Computers has improved one of its flagship models – Nano-U8FL2C6
For a while Nano-U8FL2C6 was one of the most impressive systems in our product line. It has combined the rich I/O capabilities with the ability to withstand extreme environmental conditions. Yet the price tag was significantly more attractive than of similar competing systems.
We shipped it to numerous customers worldwide and they were quite satisfied with it.
But the technology progress demands update.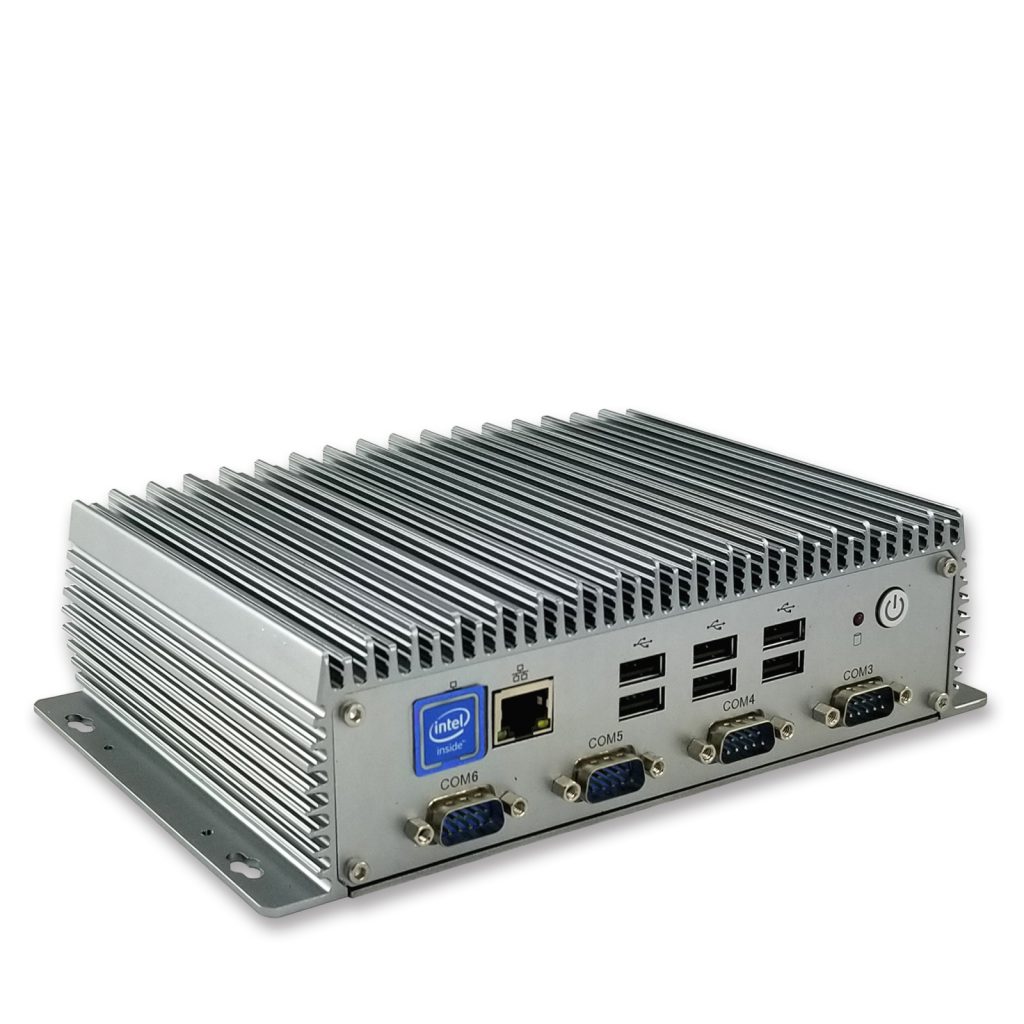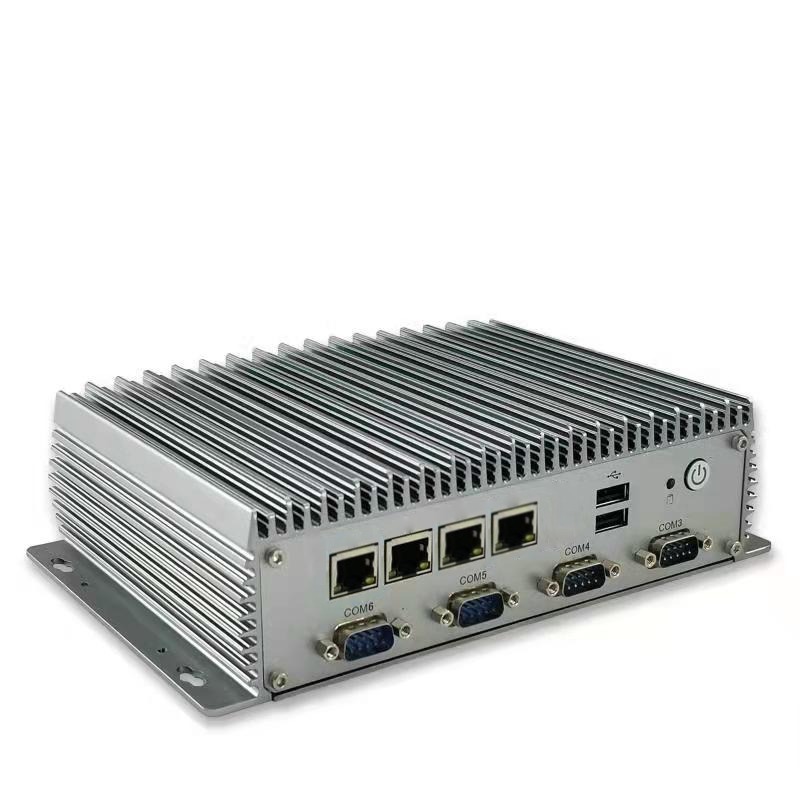 We followed it and improved the product as follows:
The new version on Comet Lake platform is available supporting 10th generation Intel® Core™ CPUs as well as Intel® Pentium® Gold CPUs. The impressive list of CPUs may be found on our WEB site. The Whiskey Lake version (8th generation) is available as well.
It's now capable of PoE generation – 4 optional Gigabit PoE (up to 56V per port) LAN ports are available (see the right image above). This is a special built-to-order option, and such systems may require MOQ.
The system now supports up to 64 GB of 2400/2133MHz unbuffered non-ECC RAM as compared to 32 GB in the previous revision.
At the same time, the system retains the features that have made it so popular with our customers.
The system has three video ports: HDMI 1.4 and DP 1.2 as standard both supporting 4K resolution, plus one 1 x LVDS/eDP header on the motherboard.
It comes with 2 or 3 Intel® Gigabit Ethernet adapters. It supports network wake-up (WOL) and remote diskless operating system boot (PXE boot). The system is equipped with a Wi-Fi module and a 5G/4G-LTE wireless module with a SIM card slot. This means that it's well suited for integration in modern IoT systems. It also has a Wi-Fi + Bluetooth adapter.
The PC has a hardware watchdog that controls system hang-up, which is especially valuable in industrial applications that involve a maintenance-free operating scheme.
Nano-U8FL2C6 has sufficient internal storage capability: one SATA 6Gb/s port and one M.2 2280 slot (for SATA-6Gb/s or PCIe x4 NVMe).
The model is equipped with ten USB ports (6 x USB 2.0 and 3 x USB 3.1) and six COM ports (4 x RS-232 and 2 x RS-232/RS-485 serial ports).
The system also has the GPIO (General Purpose IO), SPI (Serial Peripheral Interface) and TPM (Trusted Platform Module) headers on the motherboard. They complement the really unique and extensive I/O of this small but extremely versatile computer.
Nano-U8FL2C6 comes in a fanless chassis that not only provides quiet operation and reduced power consumption, but also allows the system to work in dusty environments including conductive dust. It is powered by DC9V to DC36V power adapter through 2-Pole plug (UL/CE/FCC certified).
Nano-U8FL2C6 (as well as all Polywell Computers mini-PCs) is made of industrial grade components. This ensures the high reliability of the computer and openly declared MTBF of 100000 hours, which is a unique offer in the market.
The system is capable to withstand harsh environments:
Operating Temperature: -20 to +60 C°
Non-operating temperature: -40 to +75 C°
Vibration – Operating: 9.8 m/s2 (1.0G) 5 to 500Hz
Vibration – Non operating: 49 m/s2 (5.0G) 15 to 500Hz
Shock – Operating: 3,920 m/s2 (400G) 2ms
Shock – Non-Operating: 8,820 m/s2 (900G) 1ms
Operating Relative Humidity: 8% to 90% (non-condensing)
Non-operating Relative Humidity: 5% to 95% (non-condensing)
The system can be shipped with MS Windows 10/11, Windows IoT, Linux. It can be used in a wide variety of embedded applications including but not limited to Digital Signage, IoT, edge computing, healthcare, network security, video surveillance, etc.

Polywell Computers, Inc. (on the market since 1987) is one of the oldest and best-known manufacturers of computer equipment. The company is widely known not only in the United States, but also in Europe, Latin America and Asia. Polywell Computers returned to EMEA market with mini industrial grade PCs for different purposes. Our company's PCs have all the necessary permits. Some systems are certified for Stratodesk operating system.
The company has built its reputation by becoming a recognized leader in the PC market. Its products regularly participate in tests conducted by the most respected computer publications. The company regularly receives many awards, such as PC World's Best Buy, PC Magazine-Editor's Choice, and Infoworld-Buyers' Assurance Seals.