Polywell Computers announces one more Digital Signage and information kiosk workhorse - Nano-N6000L2C2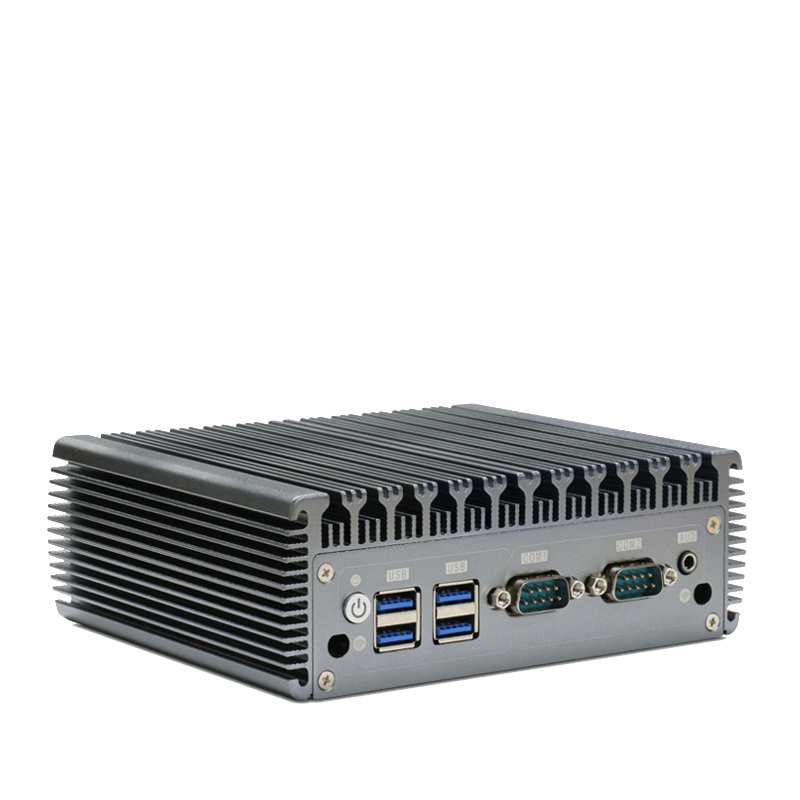 There are certain applications that do not require extreme processing power. To name just a few:
Information kiosks
Digital Signage players (in many cases)
Thin clients
Edge computers (in many cases)
For such usage scenarios fault tolerance and longevity combined with low TCO (Total Cost of Ownership) are much more important.
We often hear from our customers that in current difficult economic conditions they are trying to find the cheapest purchasing price of hardware not caring about how reliable it would be. No doubt this is a deeply erroneous approach. Of course, the initial purchasing cost is very important. But computers are not being bought for just a couple of months. This is a long-term investment. That's why in this case one should take into consideration all lifetime expenses that may occur with respect of hardware. For example, a couple of technician's visits onsite may easily eat all savings incurred of the lower purchasing price. Since this topic is very important, we may cover it separately in one of the future releases.
Meanwhile Polywell Computers launched the new typical workhorse for above mentioned market niches – Nano-N6000L2C2.
The system is powered by Intel® Celeron® N5105 CPU consuming only 10W. And this is the only choice. One may regret about this, but let's keep in mind that this is the system for a certain set of applications, for which this CPU is enough or more than enough. The system is not supposed to perform heavy graphic tasks or to mine bitcoins. The motto of the system is "Necessary only and nothing extra".
Another motto of Nano-N6000L2C2 is "Deploy and forget". The system is assembled of industrial grade electronic components as well as all Polywell Computers mini PCs, which ensures long-term, round-the-clock operation, in 365/7/24 mode.
The system has one SO-DIMM slot for up to 16 GB of high-speed 2666 MHz DDR4 memory.
The graphic subsystem of the PC (Intel® 11th Gen UHD Graphics 600) has one HDMI 2.0 port, supporting a maximum resolution of 4K @60Hz. It is also equipped with VGA port which is very important because it allows connection of legacy displays that are still used in kiosks and ATMs. It means that PCs may be used for upgrading existing devices when replacing embedded computers might be a more cost effective solution than buying brand new products.
Nano-N6000L2C2 has two Gigabit (10/100/1000 Mb/s) network adapters that support network wake-up (WOL) and remote diskless operating system boot (PXE boot). It also has one MiniPCIe slot which can be used for Wi-Fi/Bluetooth or LTE modem. For the latter the system is equipped with a SIM slot. This set of network interfaces enables connectivity by means of all possible media.
Nano-N6000L2C2 has double COM ports, which is especially valuable in POS systems, embedded information kiosks PCs, Edge computers and other applications.
The storage subsystem includes one M.2 2280 slot (for SATA-6Gb/s SSD) and one 2.5" bay for SATA HDD/SSD.
The model is equipped with four USB 3.0 ports and two USB 20 ports. It is delivered in a robust and light aluminium chassis: 155 x 125 x 56 mm and 1362 grams only. The chassis supports VESA or wall mount brackets, which makes the system very suitable to use as embedded computer.
The system can be shipped with MS Windows 10/11, Windows IoT, Linux. It can be used in a wide variety of applications including but not limited to thin clients, Digital Signage, artificial intelligence, edge computing, as a home/office PC, set-top box, media player, etc.
The system is fanless, which not only enables noiseless operation and low power consumption, but also enables its work in dusty environments including conductive dust.

Polywell Computers, Inc. (on the market since 1987) is one of the oldest and best-known manufacturers of computer equipment. The company is widely known not only in the United States, but also in Europe, Latin America and Asia. Polywell Computers returned to EMEA market with mini industrial grade PCs for different purposes. Our company's PCs have all the necessary permits. Some systems are certified for Stratodesk operating system.
The company has built its reputation by becoming a recognized leader in the PC market. Its products regularly participate in tests conducted by the most respected computer publications. The company regularly receives many awards, such as PC World's Best Buy, PC Magazine-Editor's Choice, and Infoworld-Buyers' Assurance Seals.