Polywell Computers enhances its extensive model lineup of NUC PCs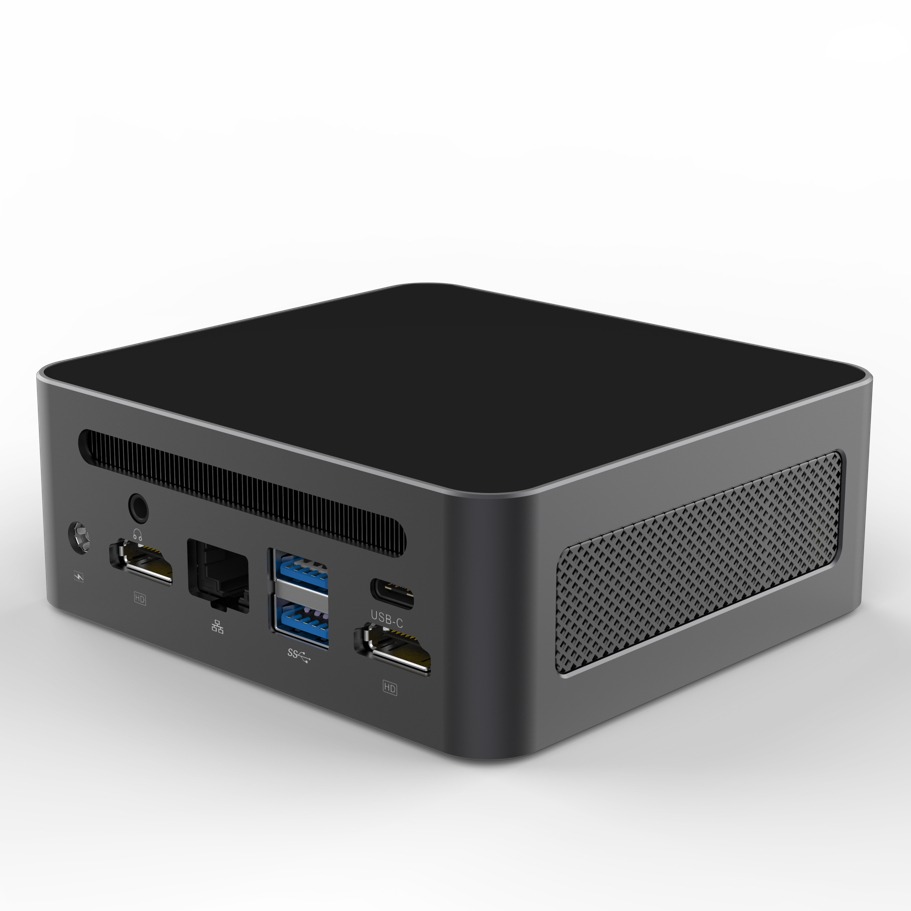 In recent years, the demand for compact yet powerful computing solutions has significantly increased across various industries. This surge in demand can be attributed to the rise of IoT (Internet of Things) devices, automation, and the need for efficient Edge computing in limited spaces. The emergence of NUC-sized industrial mini-PCs has played a pivotal role in meeting these demands.
Polywell Computers offers a versatile line of NUC sized ultra mini-PCs. This is especially important after Intel (one of the significant players in this segment) decided to discontinue their NUC product line.
The most important advantages of Polywell Computers NUC-sized computers are as follows:
Space Efficiency
Power and Performance
Reliability and Durability
Connectivity and Expandability
Energy Efficiency
One of the latest models in Polywell NUC product line is the NUC-U12V3c.
It supports the wide range of the 12th generation Alder Lake Intel® Core™ i3, i5, i7 and CPUs with P and U specifications as well as the Intel® Pentium® and Intel® Celeron® processors. The CPUs with U suffix in the SKU are specifically designed for embedded systems and demonstrate the impressive 15W only max TDP.
The NUC-U12V3c has two SO-DIMM slots for up to 64 GB of high-speed 3200 MHz DDR4 memory.
The graphic subsystem of the PC supports triple displays: 2 x HDMI 2.1, max. resolution up to 4096×2160 4K at 60Hz; and 1 x Type-C (ThunderBolt 4.0), supporting DP 1.4 or HDMI 2.1 with max. resolution up to 8K.
The PC has a hardware watchdog that controls system hang-up, which is especially valuable in industrial, Digital Signage and video surveillance applications that involve a maintenance-free operating scheme.
The NUC-U12V3c has one Intel® I226v 2.5Gigabit (10/100/1000/2500 Mb/s) network adapter that supports network wake-up (WOL) and remote diskless operating system boot (PXE boot). The system is equipped with a Wi-Fi + BT module with Wi-Fi 6 and Bluetooth 5 capabilities as an option. Additional gigabit LAN can be added by USB LAN module.
The storage subsystem includes 1 x M.2 2280 KEY-M slot with PCIe 4.0 x4 for NVME SSD or SATA SSD.
The model is equipped with four USB 3.1 ports and one Type-C port. There is also one USB 2.0 header on the motherboard that can be used for two more USB 2.0 ports.
It is delivered in a tiny chassis with dimensions of just 114 x 106 x 42 mm.
The NUC-U12V3c (as well as all Polywell Computers mini-PCs) is made of industrial grade components. This ensures the high reliability of the computer and openly declared MTBF of 100000 hours, which is a unique offer in the market.
The system can be shipped with MS Windows 10/11, Windows IoT, Linux. It can be used in a wide variety of applications including but not limited to Digital Signage, artificial intelligence, edge computing, healthcare, network security, thin client, entertainment PC, media player, etc.

Polywell Computers, Inc. (on the market since 1987) is one of the oldest and best-known manufacturers of computer equipment. The company is widely known not only in the United States, but also in Europe, Latin America and Asia. Polywell Computers returned to EMEA market with mini industrial grade PCs for different purposes. Our company's PCs have all the necessary permits. Some systems are certified for Stratodesk operating system.
The company has built its reputation by becoming a recognized leader in the PC market. Its products regularly participate in tests conducted by the most respected computer publications. The company regularly receives many awards, such as PC World's Best Buy, PC Magazine-Editor's Choice, and Infoworld-Buyers' Assurance Seals.