Introducing the Powerhouse of Networking: Polywell Computers Nano-U10L4-SFP+ Mini PC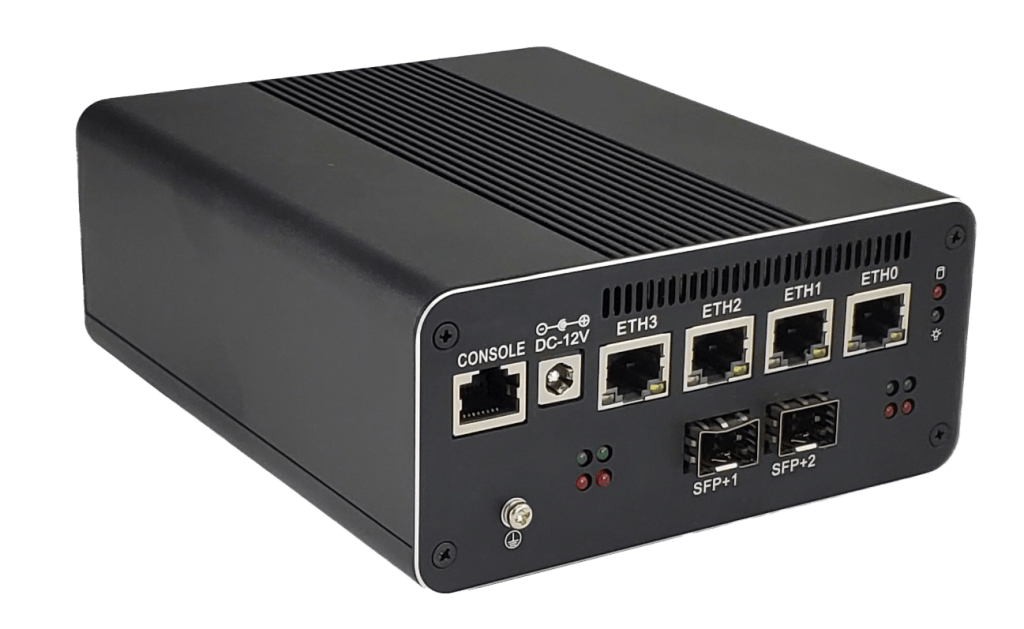 Are you in search of a networking solution that goes above and beyond the capabilities of off-the-shelf network devices? Look no further! We are thrilled to introduce the Nano-U10L4-SFP+ Mini PC – the ultimate choice for building sophisticated network appliances that can outperform and surpass those offered by leading manufacturers. These days, fibre optic is wired to most of the commercial and consumer building therefore the Nano-U10L4- SFP+ allows 10Gbit high speed switching or hub functions. It's also capable of connecting departments at 10Gbit speeds while the 2.5G LAN may be used for local network distributions.
Unleash Your Networking Potential:
In today's rapidly evolving digital landscape, having a reliable and robust network infrastructure is crucial for businesses. Our Nano-U10L4-SFP+ Mini PC is specifically designed to meet the demands of even the most complex networking environments. With its exceptional features, it empowers you to create cutting-edge network appliances that deliver unmatched performance.
Key Features:
Multiple LAN Ports:
Say goodbye to limitations! Our Nano-U10L4-SFP+ Mini PC boasts an impressive 4 LAN ports, enabling you to handle high traffic volumes effortlessly. Whether it's data-intensive applications or multiple simultaneous connections, this mini PC ensures seamless connectivity without compromise.
Moreover, we can deliver the following configurations:
4 x 2.5Gbit LAN
4 x 2.5Gbit LAN + 2 x 10Gbit SFP+ (Optical) LAN
4 x 2.5Gbit LAN + 4 x 2.5Gbit LAN Module which means total 8 x 2.5Gbit LAN interfaces as shown on the picture below.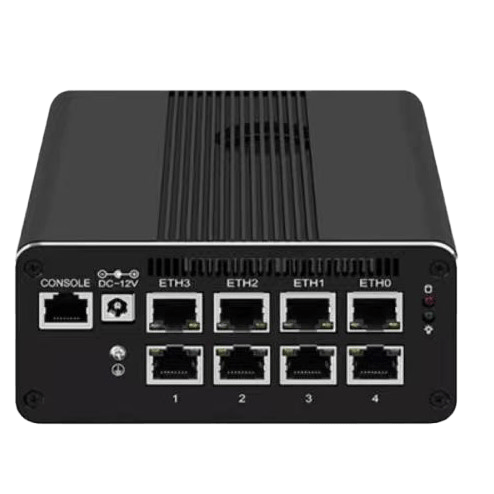 SFP Ports:
Take your networking capabilities to new heights with 2 SFP ports. These Small Form-factor Pluggable ports allow for flexible connectivity options, including fiber-optic connections, enabling faster data transfer rates and extended reach. One SFP port is for incoming traffic, while the second one can also be used for outbound traffic. This allows daisy chains to be arranged to create high-speed, long-distance fibre optic networks at low configuration cost. Usually, 10Gbit switches are very expensive while our solution may be the cost effective alternative.
Console Port:
Enjoy enhanced manageability with the inclusion of a RJ45 serial console port. This feature allows for efficient configuration and monitoring of your network devices, ensuring optimal performance and control. You may simply plug a terminal in to manage the device through a Linux console.
Full system specifications may be found here Nano-U10L4-SFP+.
It is delivered in a compact chassis with dimensions of just 155 x 115 x 60 mm. The system can be shipped with MS Windows 10/11, Windows IoT, Linux.
The Nano-U10L4-SFP+ (as well as all Polywell Computers mini-PCs) is assembled with industrial grade components. This ensures the high reliability of the computer and allows us to openly declare MTBF of 100000 hours, which is a unique offer in the market.
Experience Networking Excellence:
Ready to take your networking capabilities to the next level? Don't miss out on the opportunity to harness the power of the Nano-U10L4-SFP+ Mini PC. Elevate your network infrastructure, surpass industry standards, and unleash unparalleled performance. This system may be used as hardware foundation for firewalls, high performance routers, VPN servers, etc.
Why Choose Polywell Computers?
At Polywell Computers, we understand that reliability, performance, and scalability are paramount when it comes to networking solutions. That's why our Nano-U10L4-SFP+ Mini PC is meticulously engineered using top-quality components and cutting-edge technology. It has undergone rigorous testing to ensure seamless compatibility with various software applications and hardware configurations.
Visit our website today to learn more about this game-changing mini PC and how it can revolutionize your networking endeavours.
Upgrade your network. Choose Polywell Computers.

Polywell Computers (since 1987) is a Silicon Valley based manufacturer of high-end industrial grade small form factor computers. Being positive that the two major trends in modern digitalization process are reduction of size and power consumption of PCs and their usage in vast range of business applications, we have focused on design and manufacture of mini-PCs and servers assembled with industrial grade components.
The company has built its reputation by becoming a recognized leader in the PC market and is widely known not only in the U.S., but also in Europe, Latin America, and Asia. Our systems are marked with the signs of excellence in major IT media on a regular basis.