Polywell Computers is introducing the new TBL10R-U12A rugged tablet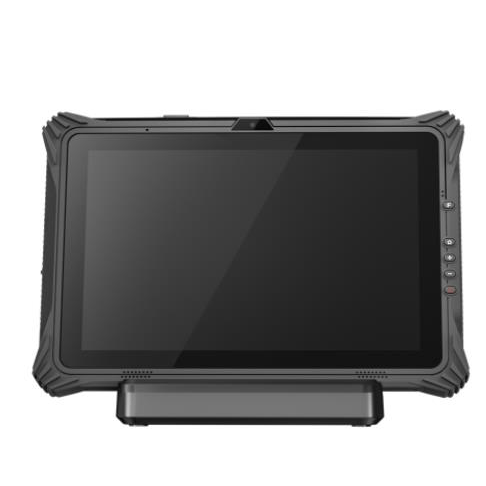 We are thrilled to unveil our latest addition to the Polywell Computers product line: the rugged tablet TBL10R-U12A. As a leading manufacturer of SFF (Small Form Factor) industrial-grade PCs, we are committed to delivering top-notch performance and reliability, and this new product is no exception.
The TBL10R-U12A represents a significant milestone for us, as we continue to push the boundaries of innovation in the world of computing. This hand-held device slightly outstands from our general product line of embedded and SFF computers. It's a new market niche for us. Designed with power users and professionals in mind, this powerhouse is equipped with cutting-edge features that will revolutionize your computing experience.
Unleash Your Potential:
With its sleek design and compact form factor, the TBL10R-U12A seamlessly fits into any workspace without compromising on performance. Powered by a high-performance 12th generation Intel® Core™ i7-1255U or Intel® Core™ i5-1235U processors, this machine delivers lightning-fast speeds and unparalleled efficiency for all your demanding tasks.
Expansion Capabilities:
We understand that your needs may evolve over time, which is why we have ensured that the TBL10R-U12A offers extensive expansion capabilities. We offer 4 interchangeable expansion modules:
RJ45 board – supporting customized (10/100/1000M) gigabit speed network port
DB9 board – 1 x RS232 port, 9-line full function
USB2.0 board – 1 x USB2.0 big USB port
QR Code Scanner board – N3680 hardcode
Connectivity at Your Fingertips:
Stay connected with ease thanks to the wide array of connectivity options offered by the TBL10R-U12A. With USB 3.0 ports, HDMI output, and Wi-Fi 6 and optional wired Gigabit Ethernet, you can effortlessly connect all your peripherals for enhanced productivity. The system is equipped with a SIM card slot which enables autonomous Internet access via cell networks. Optional NFC is available as well.
Reliability You Can Trust:
At Polywell Computers, we take pride in manufacturing industrial-grade PCs that are built to last. The TBL10R-U12A undergoes rigorous testing procedures to ensure optimal performance under demanding conditions. Rest assured that this powerhouse will be by your side every step of the way. It's also essential for a hand-held device that the weight of the TBL10R-U12A is only 1.14 kg.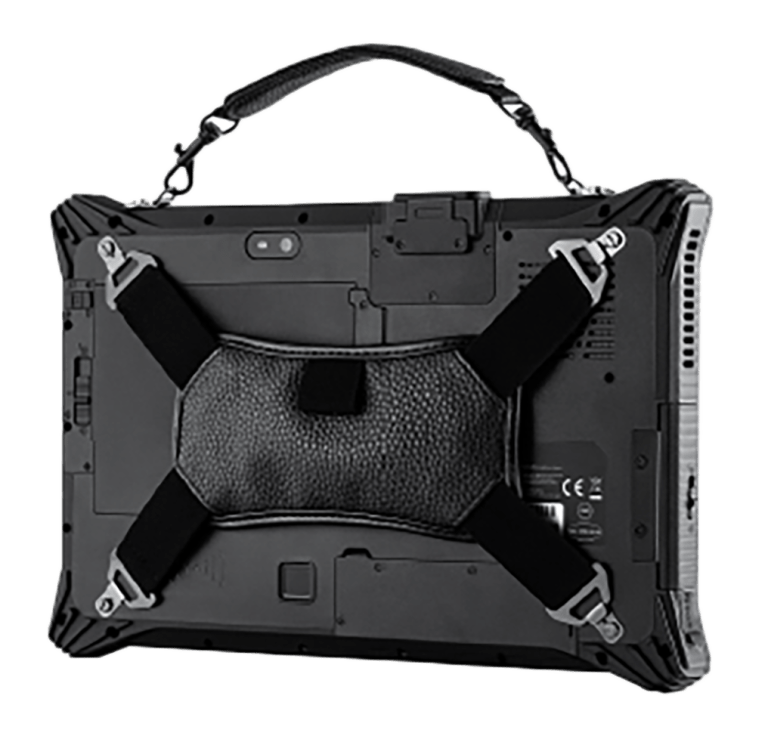 Rugged features:
MIL-STD-810G: 1.22m drop
Working temperature: -20 °C to 60 °C
Storage temperature: -30 °C to 70 °C
Electrostatic discharge: ± 8kV contact discharge, ± 15kV air discharge
Humidity: 95% Non-Condensing
Vibration – Operating: 9.8 m/s2(1.0G) 5 to 500Hz
Vibration – Non operating: 49 m/s2(5.0G) 15 to 500Hz
Shock – Operating: 3,920 m/s2 (400G) 2ms
Shock – Non-Operating: 8,820 m/s2 (900G) 1ms
Experience Innovation Today:
As a token of our appreciation for your continued support, we are offering an exclusive launch promotion on the TBL10R-U12A. Visit our website to explore further details and take advantage of this limited-time offer.
We look forward to being a part of your computing journey and helping you achieve new heights of productivity with the TBL10R-U12A. The application scope of this device is vast: POS/Kiosk, Business Computing, Thin Client, Field Data Collection, Warehouse, Logistics etc
Full system specifications may be found here TBL10R-U12A.
The TBL10R-U12A (as well as all Polywell Computers mini-PCs) is assembled with industrial grade components. This ensures the high reliability of the computer and allows us to openly declare MTBF of 100000 hours, which is a unique offer in the market.

Polywell Computers (since 1987) is a Silicon Valley based manufacturer of high-end industrial grade small form factor computers. Being positive that the two major trends in modern digitalization process are reduction of size and power consumption of PCs and their usage in vast range of business applications, we have focused on design and manufacture of mini-PCs and servers assembled with industrial grade components.
The company has built its reputation by becoming a recognized leader in the PC market and is widely known not only in the U.S., but also in Europe, Latin America, and Asia. Our systems are marked with the signs of excellence in major IT media on a regular basis.