Polywell Computers mini PCs for POS and information kiosks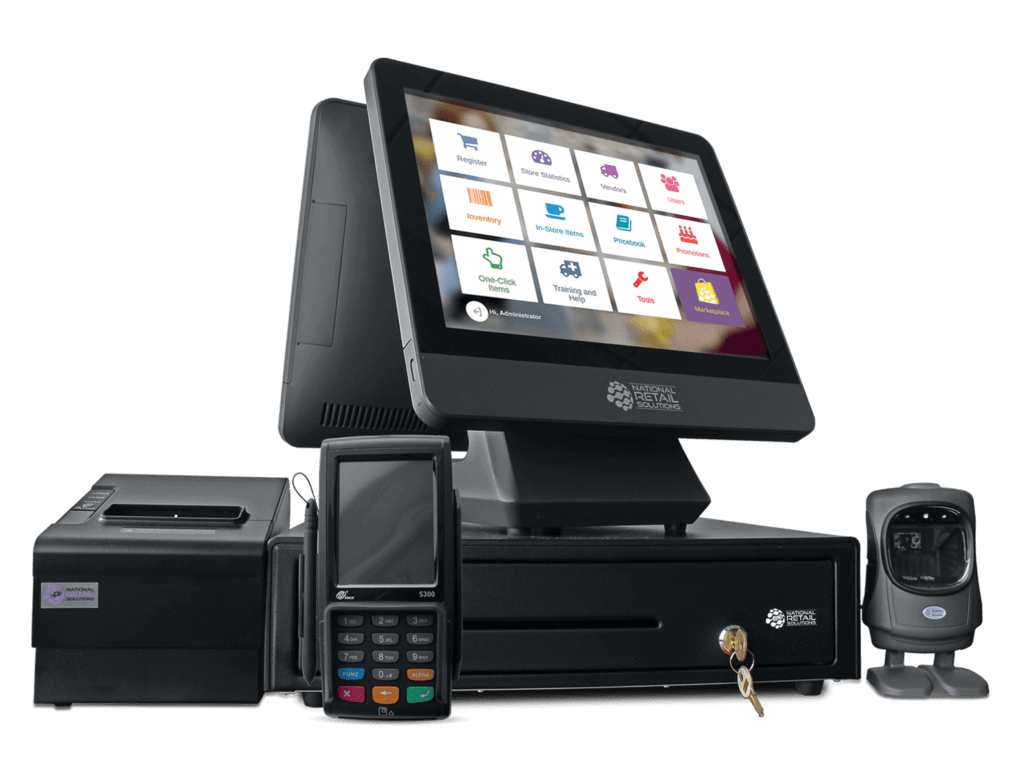 We use these systems (POS = Point of Sale) every day, paying in stores, restaurants, cafes. We are so accustomed to it that we do not pay attention to the work of this device which main component seems to be a box with money.
In fact, it's not so simple. The simplest operation of payment for goods at the cash register is a whole sequence of complex actions.
First, it is reading the barcode of the goods with a scanner. Secondly, POS system should get the cost of goods from the database. Next, the cashier receives the money and prints a fiscal check. At the same time the system writes off the sold unit from the list of goods in the salesroom in order to reduce the amount of goods below a certain level, the staff received a signal about the need for additional lay-out.
At the same time there is a disposal of goods from the stock in the accounting program. Finally, this seemingly simple "cash register" transmits information about this sale to appropriate tax authorities.
Finally, if we remember that the POS is connected to several barcode scanners, electronic scales, a payment terminal to accept payment by bank cards, receipt printer, it becomes clear that we are faced with a sophisticated engineering system. It should operate reliably and error-free (no one wants to make mistakes leading to money losses or, all the more so, claims from the tax authorities) and quickly because considerable queues at cash desks have a devastating effect on the reputation of the sales outlet in the fierce competition between them.
The heart of the POS system is a control built-in mini PC. It is clear from the above that higher requirements are applied to it in terms of performance and reliability, as well as a wide range of input-output ports for connecting a diverse and wide range of peripheral devices.
Information kiosks (terminals) have long become a familiar and convenient interactive way to get information. They are used in public transport, shopping centers, entertainment complexes, airports and railway stations, hotels, office buildings, banks, government agencies. Information kiosks can display a variety of information: from company work schedule and airplane schedule, to navigation routes in the mall, exhibition, park. Often, they perform not only informational function: they are often used for self-service check-in or ticket sales.
Structurally, they consist of a touch screen, housing, a local computer with specialized software and communication channels with the Internet. Kiosks are available in different form factors (floor, wall, table), but the essence and principle of their work does not change: on the basis of user input via a touch screen provide him with the requested information.
In this case, the local computer (embedded PC) has some serious requirements. Apart from high reliability that is often dictated by the round-the-clock operation mode, a rather high performance of the CPU is required due to the processing of large amounts of information as well as displaying high resolution images on a large size LCD panel and the need to process multiple touch screen clicks. All of this must happen in real time, in no way causing slowness and, even more so, freezing of the graphical user interface.
Mini PCs of Polywell Computers for POS and information kiosks are distinguished by high reliability due to industrial grade components (not commercial grade). They are specially designed to work in 365/24 mode. Unlike many competitors, Polywell Computers openly publishes mean time between failures (MTBF) values for its systems. This is typically 100,000 hours.
Some systems have PCI-e and miniPCI-e expansion slots. There are mini PCs with a significant number of USB ports as well as RS232/RS485 ports. Some industrial mini PCs are fanless, which accounts for their low power consumption and quiet operation.
These features of Polywell Computers Mini PCs for POS and information kiosks make them highly popular among system integrators and companies operating industrial facilities and networks.
Selection of Polywell Computers mini PCs for POS and information kiosks
Here you can choose your system according to 32 parameters.
Start with the factor that is most important to you by selecting the appropriate value from the drop-down list. The products will be filtered and a list of systems that meet your first criterion will be provided. You can then specify other factors that are important to you. The first selection will be filtered through the subsequent factors one by one. It will show how many systems meet the criteria you set.
You can start over at any time by pressing either of the two "Reset" buttons.
Showing 1–16 of 101 results
Mini-PCs

Nano-U13L2C

Read more

Fanless 13th Gen. Alder Lake-u/P u-Series, 2 Intel 2.5G LAN 8K Graphics DP+HDMI 2.0, 6 USB +Type-C + COM