Polywell Computers enhances its model line-up of embedded computers with Nano-N6400C mini-PC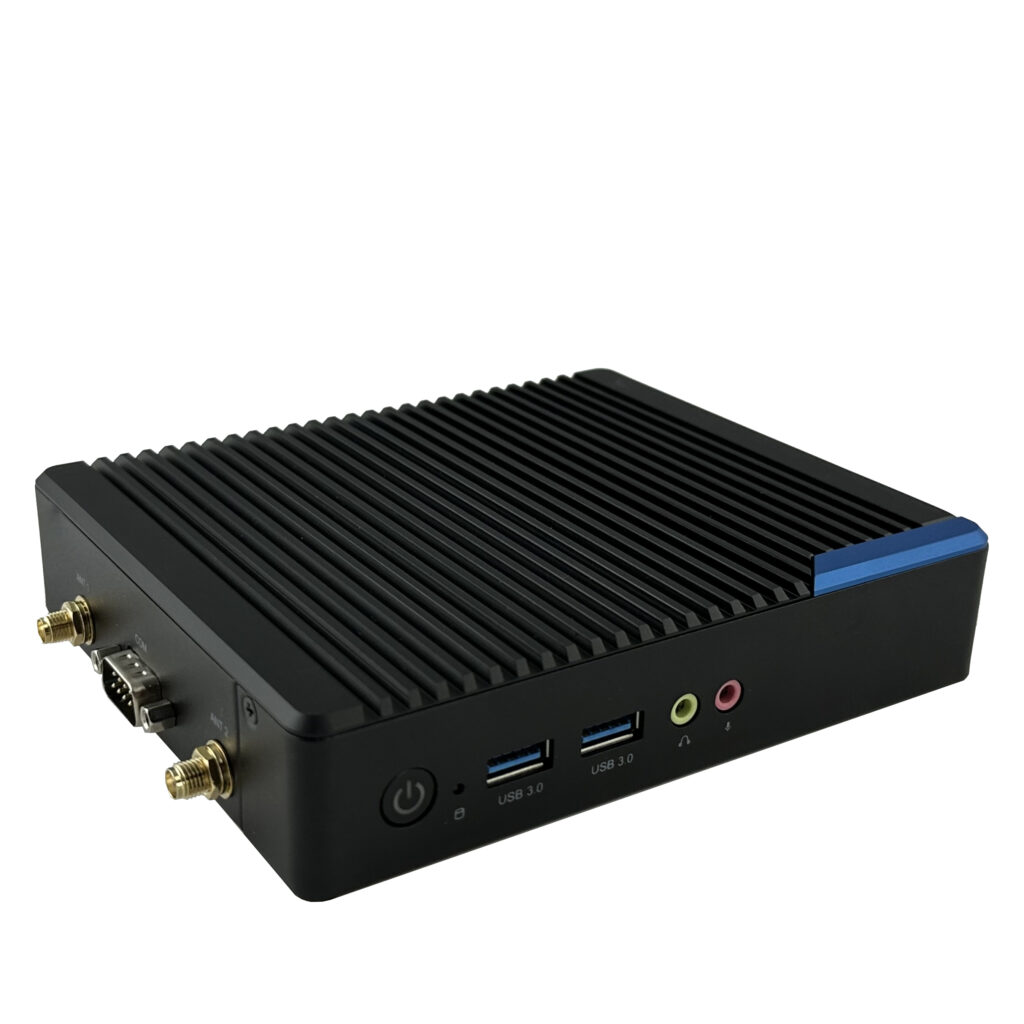 Embedded PCs are usually not as visible as other types of computers. However, they are virtually everywhere around us. One may find them in industrial machines, POS systems, information kiosks, cars, medical devices, ATMs, SCADA systems, video walls, factory robots, transit and fare collection systems, etc. In accordance with developing technology needs the demand for embedded computers increases as well as the requirements to their capabilities.
We at Polywell Computers are absolute believers that embedding computing is one of the major driving forces of technology. That's why we keep launching new and more advanced models.
One of the latest is Nano-N6400C based on Intel® Elkhart Lake Platform (SOC).
It supports modern Intel® Elkhart Lake Celeron® and Pentium® processors with TDP of 10W and 6.5W which makes them very attractive in embedded applications. The model has 2 SO-DIMM sockets supporting up to 64 GB of low power (LPDDR) memory.
The PC has a hardware watchdog that controls system hang-up, which is especially valuable in industrial applications that involve a maintenance-free operating scheme.
The system has two video ports: HDMI 2.0 and DP 1.2 both supporting 4K resolution.
The Nano-N6400C has a gigabit Realtek network adapter that supports network wake-up (WOL) and remote diskless operating system boot (PXE boot). The system is equipped with a Wi-Fi module and a 5G/4G-LTE wireless module with a SIM card slot. This means that it's well suited for integration in modern IoT systems. It also has a Wi-Fi adapter with Wi-Fi 6 capability.
An on-board 32G/64G/128G eMMC 5.0 flash is used as a storage device. Besides it the system has one M.2 2280 slot for SATA-6Gb/s or PCIe x2 NVMe SSDs.
The model is equipped with eight USB ports (5 x USB 2.0 and 3 x USB 3.0) and one RS-232 serial port.
It comes in a fanless chassis that not only provides quiet operation and reduced power consumption, but also allows the system to work in dusty environments including conductive dust.
Nano-N6400C (as well as all Polywell Computers mini-PCs) is made of industrial grade components. This ensures the high reliability of the computer and openly declared MTBF of 100000 hours, which is a unique offer in the market.
The Nano-N6400C is capable to withstand harsh environments:
Operating Temperature: -5 to +45 C°
Non-operating temperature: -20 to +70 C°
Vibration – Operating: 9.8 m/s2 (1.0G) 5 to 500Hz
Vibration – Non operating: 49 m/s2 (5.0G) 15 to 500Hz
Shock – Operating: 3,920 m/s2 (400G) 2ms
Shock – Non-Operating: 8,820 m/s2 (900G) 1ms
Operating Relative Humidity: 8% to 90% (non-condensing)
Non-operating Relative Humidity: 5% to 95% (non-condensing)
Especially impressive is that all this technological excellence is housed in a very compact Nano-size chassis measuring only 14.9 x 12.8 x 2.6 cm.
The system can be shipped with MS Windows 10/11, Windows IoT, Linux. It can be used in a wide variety of embedded applications including but not limited to Digital Signage, artificial intelligence, edge computing, healthcare, network security, video surveillance, as a media player, embedded computer in information kiosks and other devices, etc.
______________________________________
You may also want to have a look at our other new products:
U12L2/U12FL2 – eu.polywell.com
Nano-N6400L2C4 – eu.polywell.com
We'd like to attract your attention to the ability of ordering the test drive of any of our systems by just filling the form in any model page – see 'Test drive' tab.
Also, we created the new tool for your convenience – Polywell Computers mini PCs selector by chassis. Please, check it.

Polywell Computers, Inc. (on the market since 1987) is one of the oldest and best-known manufacturers of computer equipment. The company is widely known not only in the United States, but also in Europe, Latin America and Asia. Polywell Computers returned to EMEA market with mini industrial grade PCs for different purposes. Our company's PCs have all the necessary permits. Some systems are certified for Stratodesk operating system.
The company has built its reputation by becoming a recognized leader in the PC market. Its products regularly participate in tests conducted by the most respected computer publications. The company regularly receives many awards, such as PC World's Best Buy, PC Magazine-Editor's Choice, and Infoworld-Buyers' Assurance Seals.